So with a new blog name I needed a fresh coat of paint to go with it.
And since I am rather partial to bunting it had to be included too.
I still have some tiding up to do around here but the new look is already growing on me.
And I have a new badge, feel free to grab it below if it takes your fancy!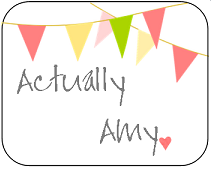 So what do you think? Any suggestions?