Whilst blog hopping this morning I can across this fantastic giveaway from
Plushka
! I have so many idea's on what I would love to do if by any luck I happen to win it (Anyone can dream right!?)
Blog Hopping is a favourite past-time of mine. I love seeing what other people are up to all over the world and regularly spend time following links from blog to blog. I have found a lot of interesting and inspirational blogs that way. What are you favourite blogs?
On another note, I was hoping for a lazy Sunday today, but I have a washing pile the size of Kosciusko that really needs to be reduced quiet dramatically as I am running out of close that fit. That is embarrassing to admit, but washing really hasn't been my priority this week. I am also hoping to complete my Sherbet Pips quilt tonight. It is such gorgeous fabric and I don't think I am doing it justice!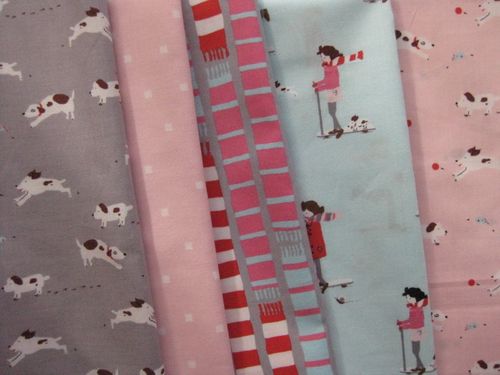 I am half way through quilting it then have to tidy up the edges a bit and bind. Hopefully it won't take me to long as I am only quilting 'ín the ditch', but I have never attempted to quilt before so it shall be interesting. I always bite of more than I can chew!
Another thing I want to get onto is the Matryoshka Doll Panel that I bought from
Posie
a month ago. Mahli loves the print so I can't wait to finish them.
Well that is about it for now. Hope you are having a great weekend!